Jellyfish have drifted along on ocean currents for millions of years. I have always been intrigued by their strangeness. How can something so beautiful be so 
poisonous?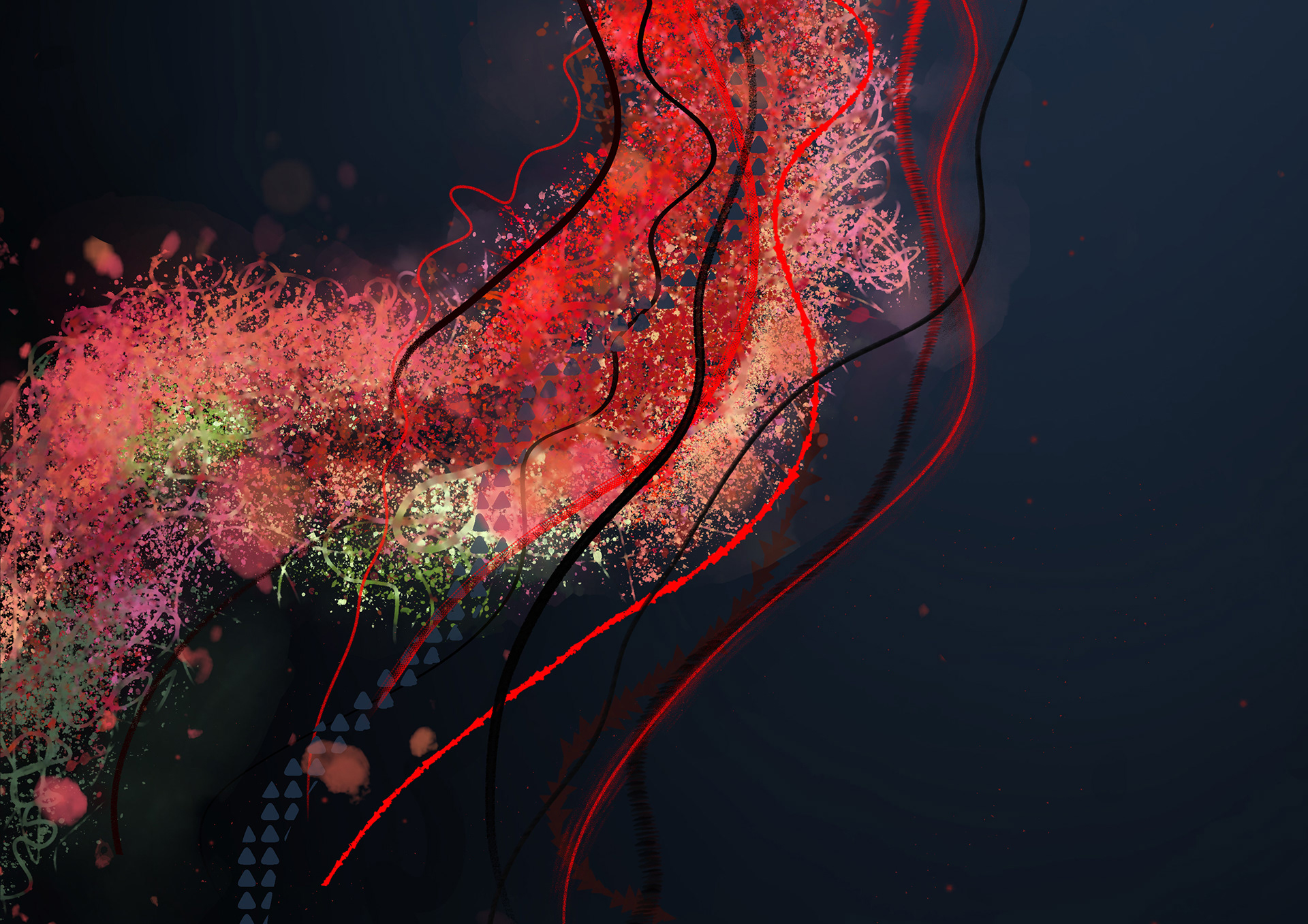 This is my way of exploring all the brushes in Fresco, as you can see in my Timelapse video. I love the shapes, the irregularities and the colours of these sea invertebrates. The more you zoom in, the more you discover unique textures.
I do get so anxious every time before I start drawing because of the blank white canvas. But, in this case, I felt so calm and powerful.